Cheesy Spicy Korean Burger
You'll never eat a regular burger again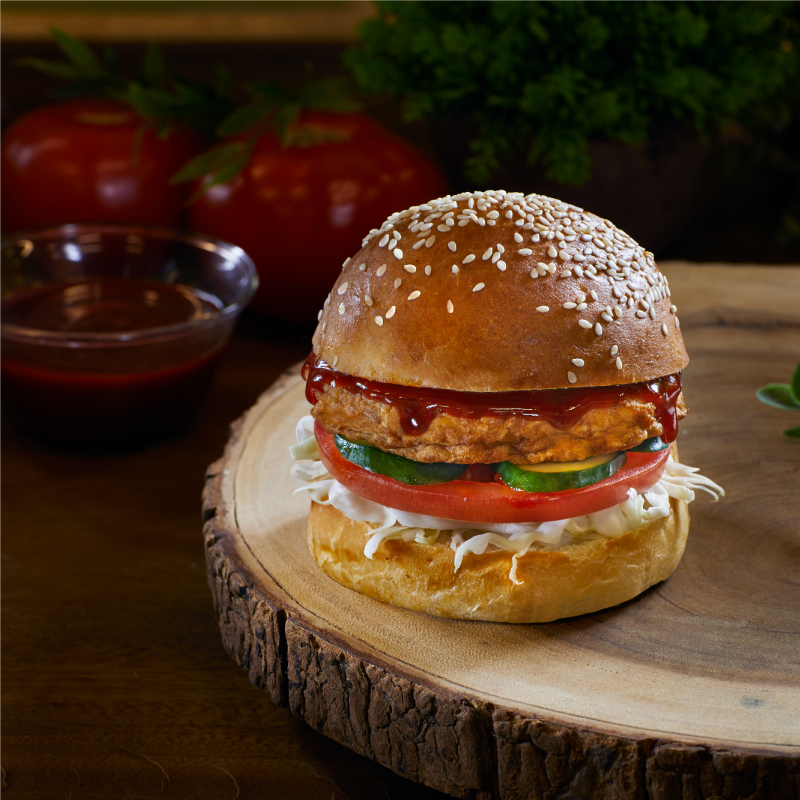 | | |
| --- | --- |
| Swiss Bear Spicy Korean BBQ Sauce | 20 grams |
| Swiss Bear Nacho Cheese Sauce | 15 grams |
| Swiss Bear Mayonnaise | 10 grams |
| | |
| --- | --- |
| Burger Bun | 1 piece |
| Ramly Chicken Patty | 1 piece |
| Margarine/Planta | 20 grams |
| Shredded Cabbage | 15 grams |
| Sliced Cucumbers | 10 grams |
| Sliced Tomatoes | 10 grams |
| Sliced Onions | 6 grams |
Cut the burger bun in half, brush with margarine and toast until golden brown.
Melt remaining margarine into a pan and cook the patty for 5 minutes on each side.
Spread SWISS BEAR Mayonnaise on one burger bun, followed by the chicken patty and vegetable toppings.
Evenly drizzle SWISS BEAR Spicy Korean BBQ Sauce & Nacho Cheese Sauce over the burger, top it off with the other bun and serve.